Special Educational Needs and Disability (SEND)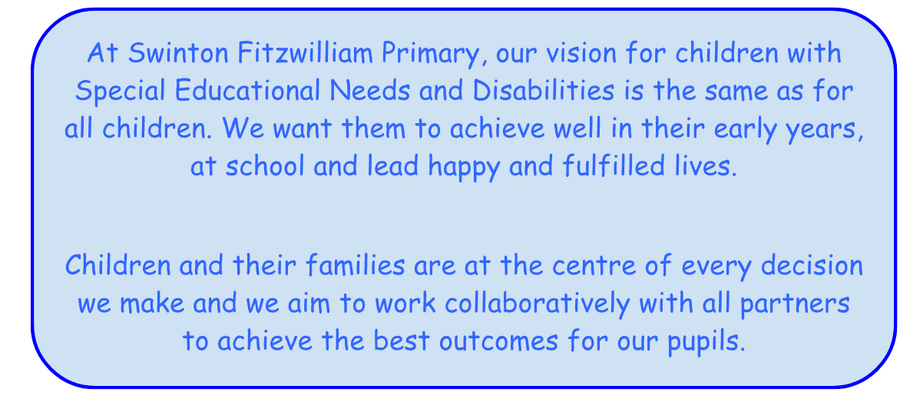 Swinton Fitzwilliam Primary School is larger than the average-sized primary school with 329 children aged 3 - 11 currently on role.
The proportion of children with special educational needs and/or disability is above the national average but slightly below the average for Rotherham schools.
The proportion of children with an Education and Health Care Plan is below the National Average.
If you would like your child to attend Swinton Fitzwilliam, you can arrange a visit or discuss your child's needs with the SENDCo, Mrs Kristy Smith.
More information about Admissions can be found here.
Explore our pages for further information and support.